C

hildren are meant to be raised in a nurturing community of loving relatives, friendly neighbors, and supportive institutions. As well, the tasks and the cares of mothering are meant to be shared with other mothers and fathers who can lend a hand and lift our spirits.

But because of sweeping social changes, these days the "village it takes to raise a child" often looks more like a ghost town. When our own mothers and fathers grew up, most families didn't have to do anything to find community - it was all around them, already woven into the fabric of daily life. But today, most of us have to take more active steps to connect with other parents, like starting a playgroup or babysitting co-op, joining a mothers' club - or using the internet.

That's why we've set up chat rooms on this website and links to other parent related sites and bulletin boards, and why we want to post your own poems about motherhood or related writings. Please send us your suggestions about additional chat rooms and boards, and your writings, to info@nurturemom.com. Just like any other community, we see this area evolving over time in response to the needs of its members, so please keep checking back in to see what's new!
NurtureMom Chat Rooms
In the next few weeks, we'll be setting up our chat room schedule. We now have Open Forum Chat you can visit. Also, be sure to take a look at other links to excellent chat rooms and bulletin boards shown just below.
Other Sites and Boards

ParentSoup:
www.parentsoup.com - An iVillage site, full of message boards and links to other sites

ParentsPlace
www.parentsplace.com/messageboards - Another iVillage site, with hundreds of bulletin boards on different topics


Mothers Who Think at Salon.com Table Talk - Go to the Mothers Who Think link to find "intelligent discussion of motherhood in its full gritty reality and family issues in all their dimensions"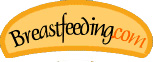 www.breastfeeding.com/community.html - Topics of interest to nursing mothers; go to the Message Boards link to find lots of forums
We welcome poems on any subject related to raising a family, whether it's about the joys of pushing a giggling child in a swing or the sorrows of not being able to settle a baby who's crying. Please send to info@nurturemom.com.
(Details: Be sure to title your poem and include the name you want listed as the holder of its copyright. We cannot verify that you are the actual author of a poem, so please, no plagiarizing other people's work. For reasons of space, we generally can't post pieces with more than fifty lines.)
Other Writings
We also welcome other writings about parents and families, such as humorous anecdotes, reflections on important topics (e.g., whether to have another child, weaning, working with a child's temperament, keeping a spark alive in your marriage), profiles of mentors in motherhood, losses mourned, deep lessons learned, or tips you wish you had known when your kids were younger. Please send to info@nurturemom.com.
(Details: Same as just above. For reasons of space, we generally can't post pieces with more than one thousand words.)
---
Please see these writings:
Angela's Story
My husband and I attended your "Nurturing mom & dad" class at the California Council of Parent Participation Nursery Schools convention yesterday. First of all, I want to say thank you. Thank you for all the work you and your wife have put into this subject.
Joys of Motherhood
Do you think I should have a baby?
Mom's Dictionary
AMNESIA: Condition that enables a woman who has gone through labor to make love again